In war, there are no unwounded soldiers. ~José Narosky

War! that mad game the world so loves to play. ~Jonathan Swift


We all leave home. It is part of the life cycle. We become adults and strike out on our own. For some they find higher education, others go into a trade and for those dedicated few, they enlist to serve and protect our country.

Torn is a story about one such man. He left home to find himself. See the world and experience new things.

A psychological thriller that looks into the effects of war and the lengths nations go to be prepared for any situation or outcome of a conflict. It's about the fallout of one man's decision to be part of something that may not have been meant for man.

How do you return home when you may bring back that which you are running from? Is collateral damage ever acceptable? Is home

Torn…..
Powered by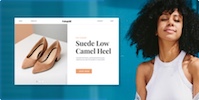 Create your own unique website with customizable templates.