Hello everyone! Apologies for the lack of blogging yesterday. All hands were needed for multiple roles and everyone killed it! In doing so, we were all a little tired to say the least.

So, at 9:00am today we meet up after some much needed rest and began shooting for day three of TORN. We were joined by Rinny Wilson and Victor Collins, who were absolutley fantastic.

We shot till about 5:00pm and a very tired and sunburnt crew. Triumphantly returned home having put in a great day of work.

Expect to hear from our Executive Producer soon. He was on-set today and will be posting a more in-depth analysis of today's shoot.

Speaking of crew! A better one you will not find. Everyone killed it today! Love working with all of you!

I'll be back on-set of TORN Wednesday! Good luck on tomorrow's shoot. Wish I could be there. I'll post photos from tomorrow as soon as I can get them.

Night everyone!

​-Jason R.
Powered by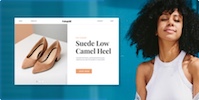 Create your own unique website with customizable templates.