I missed Day 2 and I sorely wished I hadn't. We had Ron "Freakin" Moody and the Centaurs! I can only go by what everyone tells me was a fantastic day of filming with some wonderful people coming out to be part of Torn,

I didn't miss Day 3. We can call it Battle for the Boat Docks! We filmed at Sandy River Reservoir out near Farmville. A beautiful and tranquil location that would make for one of the most important scenes for us to capture. The Death of Lassie! No wait wrong film. It was the one with Sharks and a lone female surfer, no wait wrong again.

Michael Stone and Richard Spencer toiled against the sun and MANY boats to put our scene together and do it justice. I can say I was beaten down by the sun and am cooked to a raw pink because of it. I should be in pain. I should be nursing my bald head. I can't the perpetual smile that is STILL on my face was brought on by this wonderful cast and great crew.

Taylor Packett, we expect proof of the birthday shots in our absences. Happy Birthday and I look forward to working with you again.

We ended the day by finishing one of the keys scenes in Torn. I look forward to be on set again. Keep up the incredible work.

AJ, brother I am so happy we met and you listened to my story further than the first few sentences.
Powered by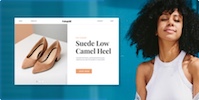 Create your own unique website with customizable templates.